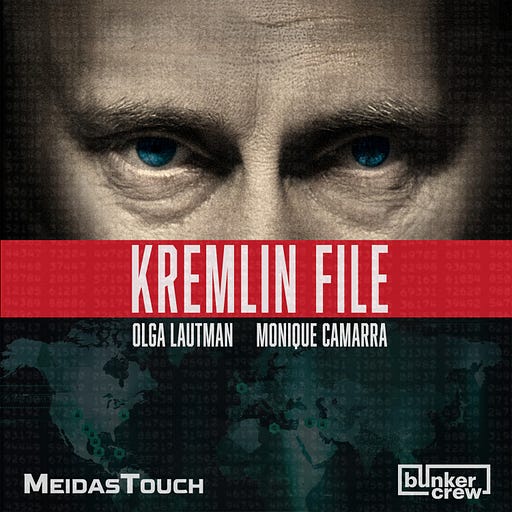 Jun 20, 2022 • 34M
Russia's Weaponization of Hunger (Edward Lucas)
Hosted by renowned researcher Olga Lautman and political activist Monique Camarra, KREMLIN FILE takes audiences on a riveting journey through the rise of Putin and the spread of authoritarianism across the globe. We also explore Russia's hybrid warfare toolkit to subvert democracies around the globe.
Olga and Mo welcome back Edward Lucas to discuss how Vladimir Putin weaponizes food shortages and hunger to leverage support against Ukraine. 
Edward Lucas is a Nonresident Senior Fellow at the Center for European Policy Analysis (CEPA). He was formerly a senior editor at The Economist. Lucas has covered Central and Eastern European affairs since 1986, writing, broadcasting, and speaking on the politics, economics, and security of the region. He is the author of five books: The New Cold War (2008, revised and republished in 2014); Deception (2011); The Snowden Operation (2014), Cyberphobia (2015), and Spycraft Rebooted: How Technology is Changing Espionage (2018). 
Edward's Website: edwardlucas.com 
Edward's Twitter: https://twitter.com/edwardlucas 
Edward's column for @cepa "Hunger Games": https://cepa.org/hunger-games/