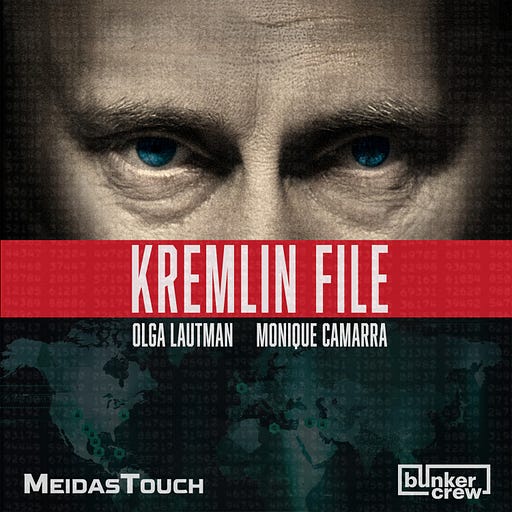 May 21, 2022 • 52M
Will Putin go Nuclear? (Joe Cirincione)
Hosted by renowned researcher Olga Lautman and political activist Monique Camarra, KREMLIN FILE takes audiences on a riveting journey through the rise of Putin and the spread of authoritarianism across the globe. We also explore Russia's hybrid warfare toolkit to subvert democracies around the globe.
Olga and Mo welcome on the pod a leading expert in nuclear conflict resolution, Joseph Cirincione. Most Americans have not thought much about doomsday weapons since the end of the Cold War, but now it's time we all come to terms with the nuclear risks of Putin's war in Ukraine.
Joseph Cirincione is a distinguished fellow at the Quincy Institute for Responsible Statecraft in Washington, D.C. He previously served for over 12 years as the president of the Ploughshares Fund with a focus on nuclear nonproliferation and conflict resolution. 
https://twitter.com/Cirincione