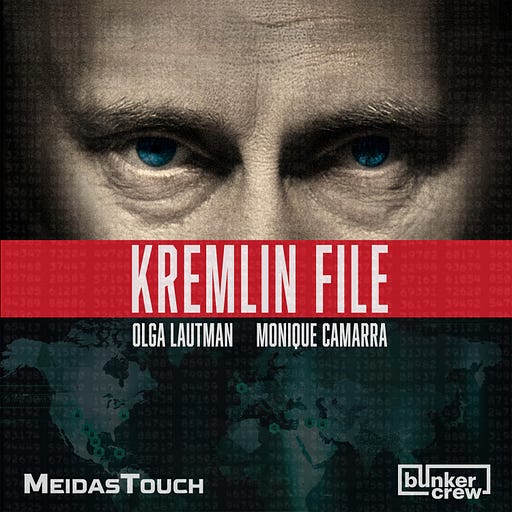 Feb 10, 2022 • 816HR 32M
H.K. Roy's KGB File on Agent Orange
Hosted by renowned researcher Olga Lautman and political activist Monique Camarra, KREMLIN FILE takes audiences on a riveting journey through the rise of Putin and the spread of authoritarianism across the globe. We also explore Russia's hybrid warfare toolkit to subvert democracies around the globe.
Olga and Mo are joined by H.K. Roy, who was a staff CIA Operations Officer (aka Case Officer) for thirteen years, serving in Latin America and in all regions of the former Yugoslavia. Roy discusses his book, AMERICAN SPY: WRY REFLECTIONS ON MY LIFE IN THE CIA - a candid and darkly witty memoir recounts an exhilarating life and a few close brushes with death - and his work of fiction, KGB FILE ON AGENT ORANGE.
Since resigning from CIA, H.K. Roy has continued to support the global national security mission in Iraq, the Balkans, the former Soviet Union, and elsewhere. He has published articles on intelligence operations in World & I Magazine, the Foreign Service Journal, and CIA's Studies in Intelligence. Roy holds a JD degree from George Washington University and is fluent in multiple languages. He is an active supporter of Spookstock, an annual battle of the bands fundraiser for the CIA Officers Memorial Foundation and the Special Operations Warrior Foundation. Spookstock is a private, invitation-only, and senior executive-only event, with no press or PR. Beneficiaries of Spookstock are the children of fallen warriors.
https://twitter.com/HKRoySpyWriter