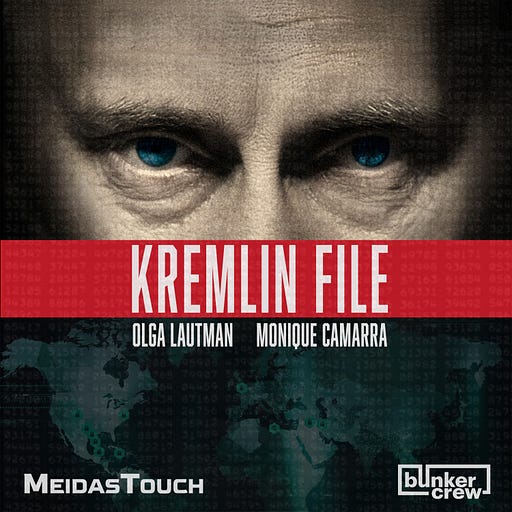 Aug 26, 2021 • 925HR 24M
Hybrid Warfare: How to Blur the Lines
Hosted by renowned researcher Olga Lautman and political activist Monique Camarra, KREMLIN FILE takes audiences on a riveting journey through the rise of Putin and the spread of authoritarianism across the globe. We also explore Russia's hybrid warfare toolkit to subvert democracies around the globe.
What do explosions in the Czech Republic, a Bulgarian arms dealer, and fascist memes in Ukraine have in common? Let's find out!
Mo and Olga are joined by Heather Conley and Jakub Janda to discuss the clear and present dangers of Russian hybrid warfare in eastern Europe.
Heather's Kremlin Playbook: https://bnkr.la/CSIS-KremlinPlaybook2
Jakub's Twitter: @_JakubJanda
Olga's twitter: @OlgaNYC1211 
Mo's twitter: @MoniqueCamarra 
KremlinFile.com 
MeidasTouch + bunker crew