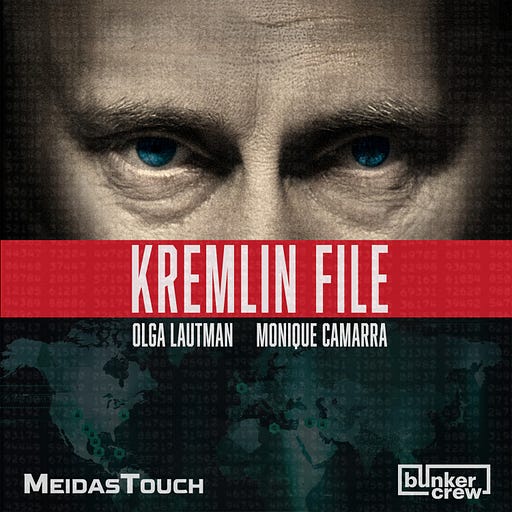 Sep 30, 2021 • 701HR 44M
Influence Operations
Hosted by renowned researcher Olga Lautman and political activist Monique Camarra, KREMLIN FILE takes audiences on a riveting journey through the rise of Putin and the spread of authoritarianism across the globe. We also explore Russia's hybrid warfare toolkit to subvert democracies around the globe.
We've touched on spies but never before have we discussed Kremlin spy operations like this. Edward Lucas joins Olga and Mo to discuss how and why Russian intelligence operations pose a unique danger to democracy.   
Edward Lucas is a Nonresident Senior Fellow at the Center for European Policy Analysis (CEPA). He was formerly a senior editor at The Economist. Lucas has covered Central and Eastern European affairs since 1986, writing, broadcasting, and speaking on the politics, economics, and security of the region. He is the author of four books: The New Cold War (2008, newly revised and republished); Deception (2011); The Snowden Operation (2014), and Cyberphobia (2015).
Edward Lucas's Twitter: https://twitter.com/edwardlucas 
Edward's Liberal Democrats Campaign Site for Cities of London & Westminster: https://www.edwardlucas.com/volunteer 
Watch the Video Podcast on MeidasTouch's Facebook: https://facebook.com/watch/104614641200137/1560647640940478/  
Olga's twitter: @OlgaNYC1211
Mo's twitter: @MoniqueCamarra
Meidas Media + bunker crew
BetterHelp Sponsor Discount: https://betterhelp.com/kremlinfile