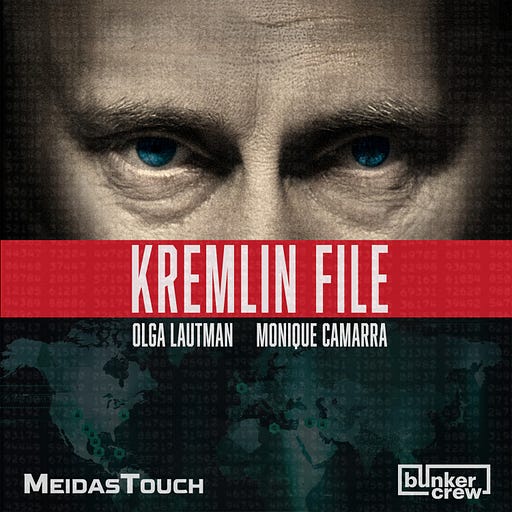 Mar 24, 2022 • 47M
Transatlantic Alliance Stands Up to Putin (Dr. Alina Polyakova)
Hosted by renowned researcher Olga Lautman and political activist Monique Camarra, KREMLIN FILE takes audiences on a riveting journey through the rise of Putin and the spread of authoritarianism across the globe. We also explore Russia's hybrid warfare toolkit to subvert democracies around the globe.
Olga and Mo are joined by Dr. Alina Polyakova of CEPA to discuss how the Transatlantic Alliance is standing up to Putin's brutal assault on Ukraine.
Dr. Polyakova heads up the Center for European Policy Analysis (CEPA) and is a recognized expert on transatlantic relations, European security, Russian foreign policy, digital authoritarianism, and populism in democracies.
https://twitter.com/apolyakova 
https://cepa.org/