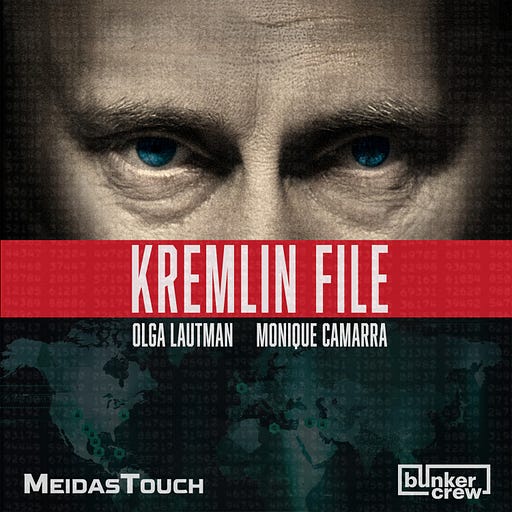 Apr 7, 2022 • 47M
Ukraine's Scarred History with Andrea Chalupa
Hosted by renowned researcher Olga Lautman and political activist Monique Camarra, KREMLIN FILE takes audiences on a riveting journey through the rise of Putin and the spread of authoritarianism across the globe. We also explore Russia's hybrid warfare toolkit to subvert democracies around the globe.
Olga and Mo are joined by Andrea Chalupa - a journalist, filmmaker, and co-host of the excellent podcast GASLIT NATION.
Andrea is also a founder of DigitalMaidan, an online movement that made the Ukrainian protests the #1 trending topic on Twitter worldwide at a time when the mainstream media was obsessing over Justin Bieber's arrest in Miami. 
https://twitter.com/AndreaChalupa
http://www.andreachalupa.com/
https://twitter.com/Gaslitnation/
http://www.samuelgoldwynfilms.com/mr-jones/