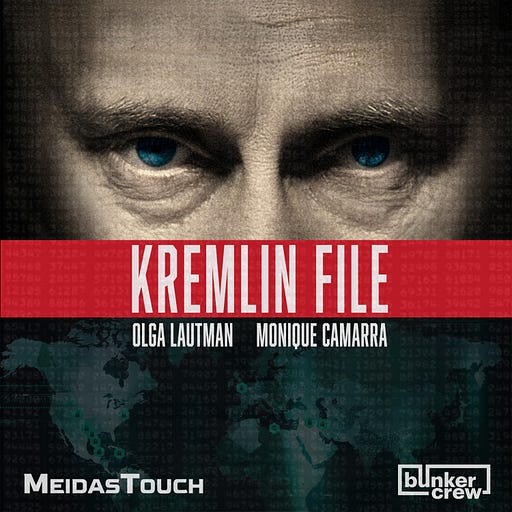 Jan 27, 2022 • 688HR 6M
What Mueller Left Out (Craig Unger)
Hosted by renowned researcher Olga Lautman and political activist Monique Camarra, KREMLIN FILE takes audiences on a riveting journey through the rise of Putin and the spread of authoritarianism across the globe. We also explore Russia's hybrid warfare toolkit to subvert democracies around the globe.
Olga and Mo are joined by Craig Unger, New York Times best selling author of "American Kompromat."
Craig Unger is the author of five books on the Republican Party's assault on democracy, including the New York Times bestsellers American Kompromat; House of Bush, House of Saud; and House of Trump, House of Putin. For fifteen years he was a contributing editor for Vanity Fair, where he covered national security, the Middle East, and other political issues. A frequent analyst on MSNBC and other broadcast outlets, he was a longtime staffer at New York Magazine, has served as editor-in-chief of Boston magazine, and has contributed to Esquire, The New Yorker, The New York Times, and many other publications. He has appeared frequently as analyst on MSNBC, CNN, and other broadcast outlets, as well as Michael Moore's documentary, Fahrenheit 9/11 and Jack Bryan's Active Measures. Unger has written about the Trump-Russia scandal for The New Republic, Vanity Fair, and The Washington Post. He is a graduate of Harvard University and lives in Brooklyn, New York.
Craig's Twitter: @craigunger 
Craig's Books: https://www.amazon.com/Craig-Unger/e/B001H6EMQO
Subscribe: https://pod.link/1575837599
Meidas Media + bunker crew