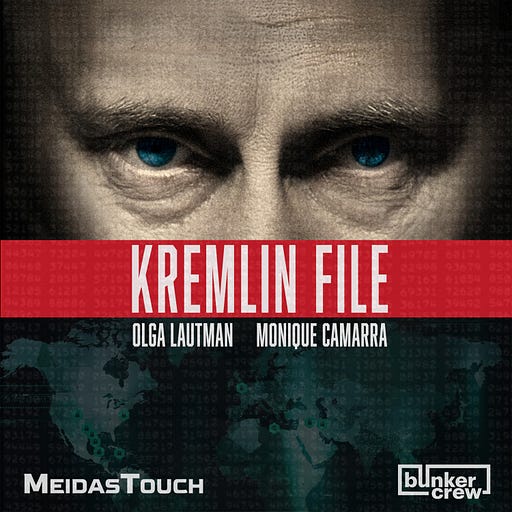 Oct 7, 2021 • 668HR 57M
Year of the Spy
Hosted by renowned researcher Olga Lautman and political activist Monique Camarra, KREMLIN FILE takes audiences on a riveting journey through the rise of Putin and the spread of authoritarianism across the globe. We also explore Russia's hybrid warfare toolkit to subvert democracies around the globe.
This October, we will be exclusively interviewing spies to hear about their fascinating, and sometimes spooky lives as undercover agents. Our first guest is Christopher Burgess, the 30+ year veteran of the CIA, who was stationed in the Soviet Union during the Cold War at a time when spies on both sides were selling information to their country's enemies. 
BIO:
Christopher Burgess is a 30+ year veteran of the Central Intelligence Agency and the recipient of the agency's Distinguished Career Intelligence Medal. He has appeared on CNN, News Nation, BBC, I24, China News, Bloomberg, CBS, NBC, and ABC proving  his perspective on global security issues.He has also lectured and presented before government, academic, and business organizations around the world for the past 15 years. 
Christopher's Twitter: @burgessct
Christopher's Website: burgessct.com